What is a Fractional Sales Leader? A sales expert who provides hands-on training, sales resources, and strategy to help your business drive sales. If you've never worked with a Fractional Leader – financial, HR, sales, etc. – you may not know what to expect. I find it helpful to outline what to expect when working with new clients. 
The Role of a Fractional Sales Leader
When I join a client's team as their Fractional VP of Sales, I immediately become a part of the leadership team, responsible for developing and executing the sales strategy and holding the sales team accountable for getting the desired results.
This includes:
Attending leadership meetings.

Holding 1:1s with sales team members.

Creating and achieving quarterly rocks, or objectives.

Creating individual sales plans with each team member.

Ensuring there is a reporting mechanism to track results and create sales pipeline visibility.

Instilling a culture of accountability.
These responsibilities are the same as a full-time sales manager; I just do them part-time. 
Although I may have three clients at a time, all of them get my "full-time" attention. I'm on site with each client for at least eight hours a week. I respond to emails and calls 24/7. I coach and mentor salespeople in real time as situations develop.
The Strengths of a Fractional Leader
As a result of years of experience working with a variety of types of companies, Fractional Leaders are very adept at quickly learning new systems and processes and acclimating to new industries. We also bring a new set of eyes and ears to the team, and we're not afraid of having difficult conversations when needed.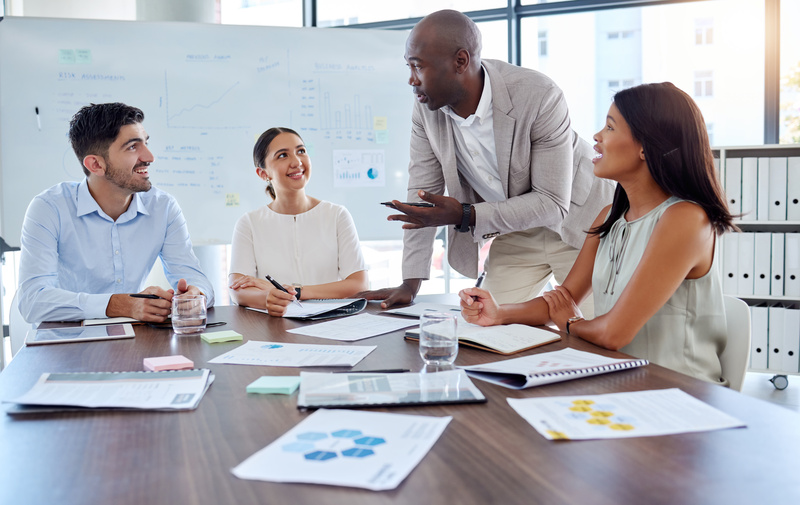 And, most importantly, we are builders. We have been hired to make things better and that's where we focus: improved and sustainable revenue results, a more effective sales team, and a sales process that provides a clear understanding of each internal stakeholder's roles and responsibilities. 
Often, building this infrastructure is difficult for sales managers who may be good sales leaders but not good builders.
So, a day in the life of a fractional Sales Leader is not much different than a day in the life of a full-time Sales Leader. We focus on building a high-performing team and achieving the same or better results at a fraction of the cost of a full-time VP of Sales or Sales Manager. 
And when clients are ready, we help them hire a full-time sales manager.
When to Partner with a Fractional Leader
What might trigger a need to add a Fractional leader to your team? According to Forbes, using a Fractional leader works best when:
A company is seeking to gain traction (this could be declining sales or even rapid growth) and needs immediate expertise, but may not have the budget for a permanent full-time employee yet. 

Or, when there is a leadership transition and the fractional leader steps in to help keep the momentum going and to manage change.
The duration of a company's partnership with a Fractional Sales Leader will depend on the situation. However, engagements often last 9-12 months. This gives the sales leader enough time to assess your situation, develop or revise a sales plan, build and coach your team, and reach the point where your sales team is running smoothly and efficiently.
If you're interested in learning more about how a Fractional Sales Leader can help grow your business, let's talk.
Sales Resources Available
We are always updating our sales resources and tools. These resources are at your disposal to help facilitate sales optimization and business growth. Here are some of our most recently added:
Manufacturers Association of Central Florida
2023 Annual President's Dinner and Awards of Excellence
Thursday, April 27, 5:30-9:00 PM
Dr. Phillips Center for the Performing Arts

GrowFL Annual Advisory Board Meeting
May 17 and 18
Hammock Beach Resort
200 Ocean Crest Dr, Palm Coast, FL