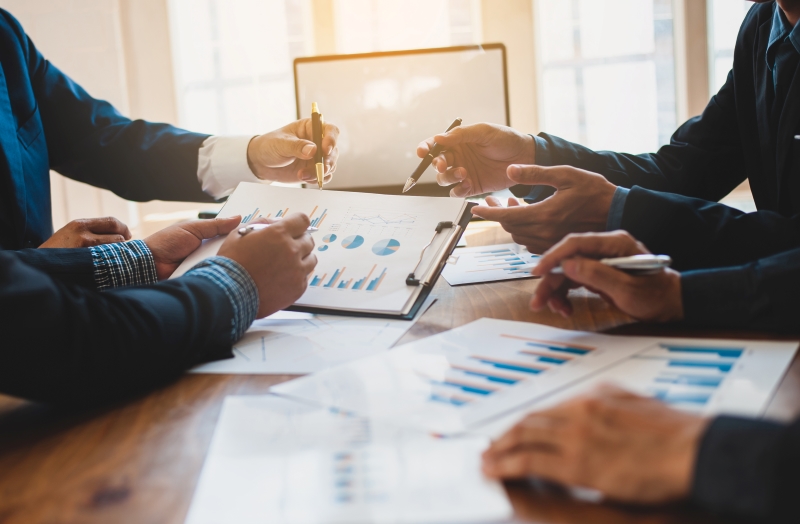 Have you ever lost a client and it came completely out of the blue? I bet you weren't holding annual business reviews with them.
Annual business reviews (ABRs) are a great client retention tool. Why? They allow you to collect valuable feedback on what worked well and where you can improve going forward, gather intel on what's going to be important to your clients in the next year, and uncover new opportunities to partner.
Unmatched Benefits of Annual Business Reviews
Annual business reviews are 1-2 hour meetings held once per year where you meet with key clients to discuss how they did in the previous year, their initiatives for the coming year, and how you can help them reach their goals.

Unlike client satisfaction surveys, ABRs are usually well received by clients.
What makes ABRs such a hit? In addition to being more personalized and in-depth, ABRs also provide opportunities for:
Relationship Building: ABRs provide an opportunity to build and strengthen client relationships and show that you are committed to understanding and addressing their unique needs.
Actionable Insights: clients can discuss their objectives, challenges, goals, and expectations in a more comprehensive manner, leading to actionable insights for your company.
Two-Way Communication: clients can ask questions, seek clarifications, and engage in a dialogue with the company representative, fostering better communication.
Long-Term Planning: ABRs can be a platform to discuss long-term goals and strategies, allowing clients to provide input on the direction they would like the company to take.
Strategic Collaboration: They can also serve as a forum for exploring new opportunities for collaboration and mutual growth.
Demonstrating Commitment: Companies that conduct ABRs demonstrate their commitment to client success, enhancing client loyalty and trust in the company's dedication to meeting their needs.
The goal of this meeting is to re-enforce that you are a dependable supplier and learn how you can directly or indirectly contribute to their success in the upcoming year.
Selecting the Right Clients for ABRs
Of course, you can't do these with all of your clients. For the biggest bang for your buck, focus on the clients that represent the majority of your revenue and especially those who might be at risk that you don't want to lose.
For clients who are happy, this is a great time to thank them and identify how you can strengthen your partnership. And for those with whom you experienced issues, sitting face to face across the table from them shows them that they are important to you and that you are committed to their satisfaction going forward.
Annual Business Review Invitation Template
Hi, ______________
As a valued key client of OUR COMPANY, ________________, I would like to set up a one-hour Annual Business Review meeting with you and your team members in December or January. We find holding an Annual Business Review meeting allows us to say thank you in person for the work we've accomplished together this year, review how each company has fared over the current year and learn how your business may have changed as a result and allows us to understand what's important to you in 2024.
Here's the agenda we'd like to cover during the meeting:


OUR COMPANY Update – 2023 – 10 minutes
YOUR COMPANY Update – 2023 – 10 minutes
CURRENT YEAR Project Review – High Level – 20 minutes
YOUR COMPANY 2024 Initiatives/Focus – 20 minutes
 We don't intend this to be a formal meeting and would be happy to meet you at your office or over lunch or dinner, whatever your preference. We can also do this virtually if a remote meeting is desired.
Thank you for your partnership this year. We value you as a client and look forward to learning how we can contribute to your success in 2024.
Sincerely,
END
A Competitive Edge for Small Businesses
Although your ABRs may occur in a casual setting, make sure you designate somebody on your team to take notes. You want to capture:
How your clients did this year and how they are thinking about their business next year.
Their feedback on how your company can improve serving them.
Their initiatives for the next year.
After the meeting, use these notes to develop your client engagement strategy for 2024 for each client you meet with.
Not many small companies hold Annual Business Reviews. In addition to being an effective client retention tool, they are a great way to set your company apart from the competition.
Are you ready to use ABRs as a client retention tool for your company? We can help. Contact us for more ABR templates and tools.