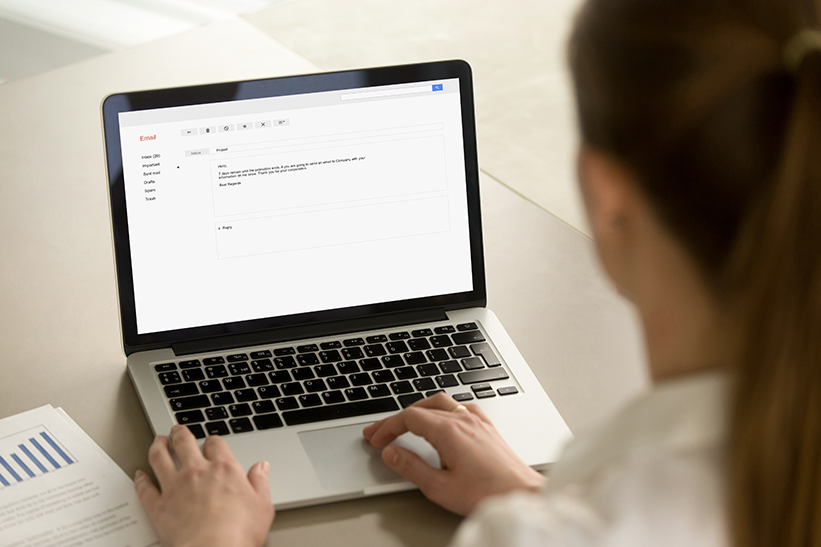 We hear this a lot: "If I can get in front of the buyer, I can normally close the deal. The challenge is getting in front of the buyer in the first place." Of course, that's assuming your sales messaging is effective.
When your sales messaging is effective, it opens more opportunities for you to have direct conversations with qualified buyers.
Here's an example of a before and after sales message.
The Before Sales Messaging
Hi,
Just following up to my voicemail. As I mentioned, I am reaching out to you regarding your branded merchandise program. We are a certified, women-owned company that provides promotional products both nationally and globally. As a company that has recently made the INC500 list as one of the fastest growing companies in the US, we understand how important your company's brand footprint is.
Our specialty is not only providing the promotional items, but also building the online stores, warehousing/fulfillment of the goods, shipping anywhere in the world and managing the program from start to finish.
Here are just a few of the programs we currently manage:
www.shopcountonus.com – Consumers Energy exclusive contract for the entire state of MI
www.thegiftshopsatspectrumhealth.org – 30,000+ employee healthcare system.
www.ufpgear.com – billion dollars plus company with 40+ locations
www.steelcaseapparel.com – ship their goods globally
www.shopcascadeng.com – multi-lingual store
www.shoplighthousegroup.net – 15+ location insurance company
www.meritagehospitality.com – 350+ location Wendy's franchise
and many more.
 Our stores also feature:
Multi checkout payment methods such as: credit cards, payroll deduct, cost centers, PO's, gift cards, discounts, reward cards, etc.
We handle all multi-state sales tax issues (if applicable)
Live front-end inventory
Live logo placement/mockups during checkout process
Any many other great features.
Would you have time this week or next for a short phone call to discuss your company's branded merchandise program?
Where the Message Went Wrong
First, the intentions were right: tell the potential customer what you do, how you're different, and why they should care. However, this is a LOT of information. While it may all seem important to get it all out at the onset, it's too much and overwhelming.
Second, the "name dropping" is also overkill. While you are rightfully proud to be on the INC500 list and a woman-owned company, that information just takes up valuable real estate in the messaging marketing.
Then there are the links and lists. Yes, lists are great for readability and links can prove your points, but when overused they lose their initial appeal.
How can we refine the sales messaging to be more concise and powerful?
Succinct Sales Messaging
Subject: Simplifying Branded Merchandise Programs and Saving Costs
Hi [client name],
Are you the right person to talk to about a model that saves companies time and money on their branded merchandise programs for their employees?
Our specialty is offering an integrated model that provides your branded promotional items through a customized online store we build for you, which also includes us warehousing and fulfilling the inventory and shipping anywhere in the world. In a nutshell, we manage the program from start to finish, under your brand.
Our clients rave about how we have helped them reduce their administrative program management costs, improve the user experience, and reduce the burden and cost of managing inventory.
Here's where you can check out a few of the programs we built and currently manage:
Would you have time this week or next for a short phone call to discuss how we can help you optimize your company's branded merchandise program?
Deciphering the Differences
Let's break down the differences.
You addressed the email to the client directly, making it more personalized.
In the opening sentence you state what your company does and why this person should care. After a brief summary of how you are different, you follow up with why other clients care.
You include a few links to your best examples.
Close with a call to action that re-emphasizes how you are going to help the potential client.
This was a real example from a past Sales Advisors of Florida client. Making this change to the company's sales messaging increased their response rates by 70% and resulted in landing six new major accounts representing $3 million in revenue within a year. If you need help with your sales messaging, contact us.