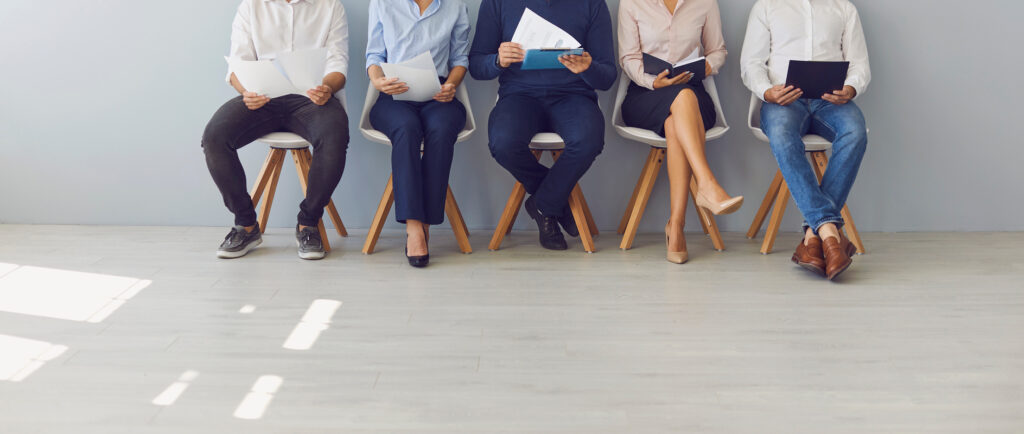 Salespeople are an important part of any growth-oriented organization. However, to do it right, finding and keeping high performing salespeople always take more work than you think. If you don't put in this work on the front end – during the hiring process – you will experience the all-too-common revolving door of salespeople.
How to Find Top Performers
Finding the best salespeople is difficult because often they are already employed. But that doesn't mean they are unattainable. The most effective strategy for finding top performing sales talent will be to both attract qualified active job seekers in addition to targeting and pursuing passive job seekers who perform well in their current role but may feel they aren't in a position to look for a new job.
Create a winning job description that will attract top talent.

Reflect on the skills, habits, strengths, and motivations your team needs. Consider what top salespeople at your company actually do. Include this in the job description, but don't just list requirements and qualifications. Convey the information in a way that gives them an idea of what it will be like to work for your business.

Look to your professional network.

Get referrals from colleagues, industry leaders, and top performing salespeople on your team and at other companies.
Be active on LinkedIn.

LinkedIn is the largest professional network in the world. Explore suggested connections within your network and other LinkedIn users in your industry. For a more targeted search, use search filters to produce a customized list of active candidates and potential recruits.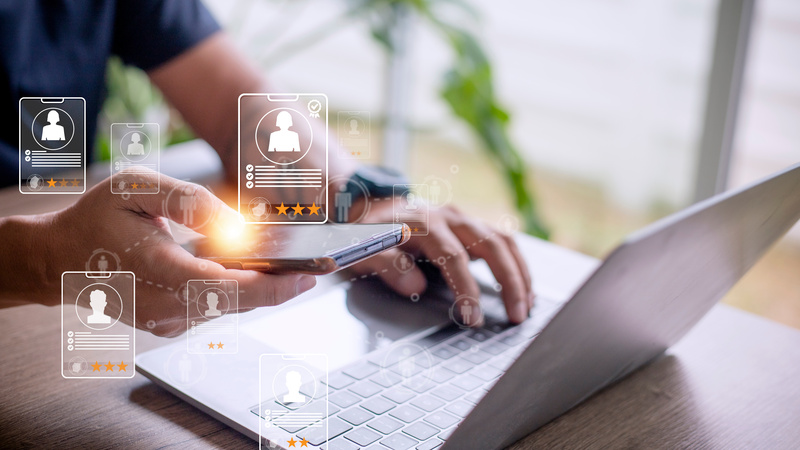 Post on job boards.

LinkedIn, Glassdoor, and Indeed are three of the most popular job boards. Job boards are not only useful for finding people seeking sales roles, but they can also provide insights on competitors hiring for similar roles, salaries, and how competitive your listing is in the current job market. Use that insight to adjust your posting to attract high performers.

Attend conferences and industry events.

These events are great opportunities to identify, connect with, and evaluate potential hires. Usually, the professionals attending these events want to make connections that will benefit and further their careers. Let people know you're hiring, collect business cards, and follow up with prospective candidates and salespeople you would like to join your team.
Salespeople are by nature charming and likeable. These characteristics are the reason they land their jobs in many cases. But charming and likeable don't guarantee results. How do you make sure the salespeople you hire are top performers? By including these steps in your hiring process:
Hire for skills and prior sales successes and not for industry experience.

Screen for the

traits of high-performing salespeople

such as achievement-oriented, modesty, curiosity, and more.

Use interview questions that ask them to give you real examples of situations they have encountered in the selling process. 

Use a pre-hiring assessment. These are even more important for salespeople because they will indicate if the candidate is trying to game the assessment.

To protect your company culture, choose the team player over the maverick.

Dedicate the first 30 – 90 days to an onboarding plan that will set the salesperson up for success and aid in filling the sales pipeline. 

Make sure you have a comp plan that rewards the salesperson for the type of business you want to win.
Following these steps will greatly increase your ability to spot and hire salespeople who not only say they can deliver but who you can count on to deliver.
Keep in mind that the people you are interviewing are also interviewing you. Top performing salespeople typically have multiple job offers they are considering. You use the interview to determine their qualifications and fit within the company, and they use the interview to determine if your company is offering the best opportunities, compensation, and atmosphere for them.  
After taking the time and effort to hire top performing salespeople, take the necessary measure to retain them. Top talent is more likely to stay at a business that provides:
Effective and supportive leadership

Fair compensation and benefits

Opportunities for growth and advancement

Rewarding company culture

Work-life balance
In order to hire and retain top performing salespeople, it is crucial to make your business a place that people want to work.
Need help breaking your cycle of hiring salespeople that just don't work out? We have the tools you need to find your high performer: hiring questions, a cost-effective assessment that works, onboarding plans for all types of roles, comp plans that drive results, etc. Or better yet, let us do it for you.
Want to be sure you're making the best choices at every step of the process?
Download the Hiring a Top Performing Sales Person Checklist