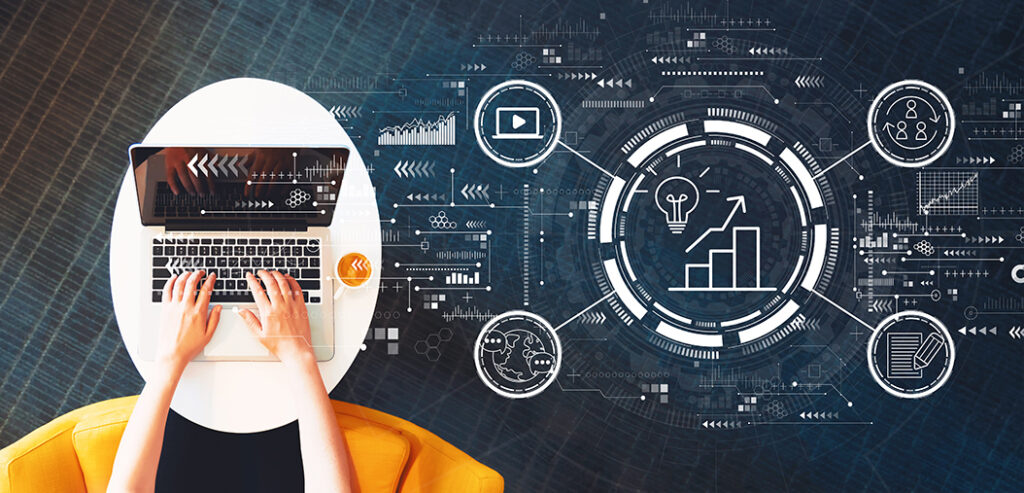 In our last post we discussed how sales enablement creates greater success for your team and provides the ability to scale your business. We reviewed its many benefits, from shorter sales cycles and scaling success to better alignment with internal departments and stronger data.
This week we'd like to dig deeper and explore the types of sales enablement tools that have helped my clients and others align processes across the sales and marketing departments, and empower sales teams with the necessary customer info and metrics.
Sales training helps salespeople learn and/or improve their selling techniques, skills, and processes with the ultimate goal of driving revenue growth.
Once a sales rep finishes onboarding, training tools can be used to promote a culture of continuous learning, allowing reps to be ready to drive revenue during every buyer action through learning and testing, communication, skill certification, and conversation intelligence.
Absorb LMS and 360Learning are two top platforms with reasonable costs.
Using a sales management or CRM platform allows companies to stay connected to customers, streamline processes, and improve profitability.
From a salesperson's perspective, a sales management tool will allow for greater organization and efficiency during each sales stage and provide data and reporting to management that can ultimately eliminate dreaded micromanagement.
There are many CRM's suitable for small businesses. One example that is user friendly and offers an intuitive platform is HubSpot CRM.
Using a content management tool will help sales reps organize their content, giving them visibility into what needs to be shared with customers and stay on top of their priorities. More importantly, it helps them use the best materials to reach new prospects.
When used regularly, content management will help your marketing department keep sales up to date with the most recent materials while they simultaneously gain insights into what resources are most helpful in engaging prospects.
Tools like SEISMIC and Showpad are widely used and wonderful additions to any teams looking for proper sales & marketing alignment.
Sales prospecting tools will help reps get ahead of the competition by accelerating the prospecting process while making it easier for them to close deals.
The digital world has become more prevalent in the sales process due to our changing world. This means finding tools to help reps identify customers and gain insights quickly and in a more efficient manner is a must.
Finding the right sales prospecting tools for your team may take careful consideration. Apollo.io, Crunchbase, ZoomInfo, and LinkedIn Sales Navigator are top rated tools to start your consideration journey.
You Have Sales Enablement Tools - What Now?
You now have an idea of where to start on the path to sales enablement success. As a last and final tip – find a way for your sales team to be part of the journey.
Sales reps are known for their unique styles and set ways, which often means onboarding new tools and processes can be a bit cumbersome for leadership. Sales rep buy-in often takes time. To help eliminate this, find ways for your reps to be part of the process. Bring them in on demos, allow them to provide feedback, empower them by listening to their pros/cons of each tool.
When you allow your reps to be part of the conversation – you ultimately allow yourself an easy and smoother process transition.
If you enjoyed these insights and would like to stay up to date with our blogs and free resources, be sure to subscribe to our newsletter and follow our company LinkedIn page.